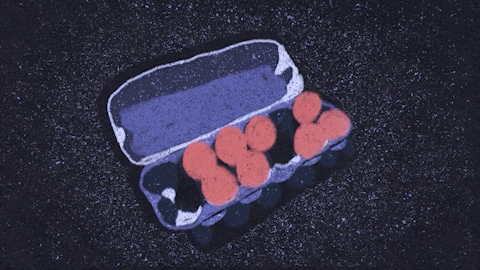 'Eating Soup with a Fork' (2022) focuses on a character's subconscious through visual storytelling and sound design by creating a shifting half-reality that reflects their inner world. The concepts and events that occur are informed by Hanna's own research into surrealist automatism for their previous animation and subsequently their own subconscious. The animation has been featured in Creative Review and Creative Boom 

and was exhibited at

Ghost Show: The Haunted House 2022

in London.
Messages from the subconscious 
 A short animation bringing to life concepts based on surrealist automatic techniques.
All animations made with Photoshop, After Effects and Premiere Pro 2021-2022.